India Heritage Desk is honored to have served a glittering array of artistes, taking care of their social presence & capturing their enigmatic recitals while they were immersed into their meditative performances. We are extremely thankful to their words of encouragement and gratitude for us.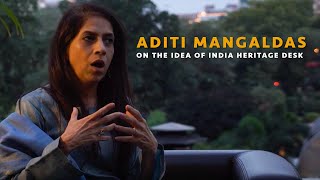 Aditi Mangaldas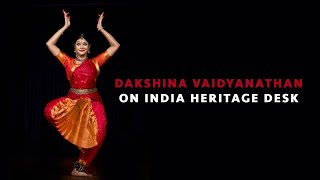 Dakshina Vaidyanathan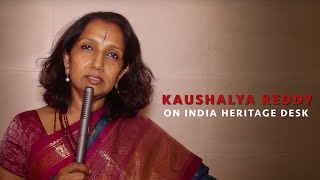 Kaushalya Reddy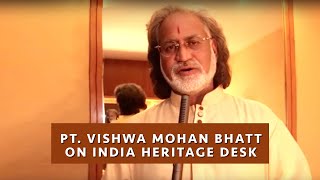 Pt Vishwa Mohan Bhatt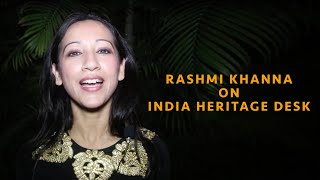 Rashmi Khanna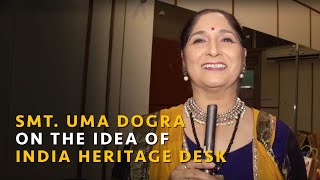 Uma Dogra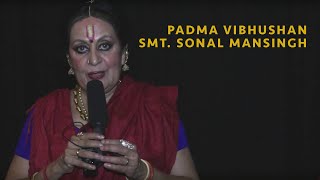 Sonal Mansingh
Aditi Mangaldas

Renowned Kathak dancer, Aditi Mangaldas shares few of her experiences and journey with IHD. With her loveable wishes she says, "I am sure this is going to strike deep roots and grow into a fabulous tree, that will sustain the arts for gen to come".

Dakshina Vaidyanathan

Beginning at a very young age, Dakshina Vaidyanathan has crossed miles leaving the footprints of her spectacular performances. See what she says about IHD highlighting the beauty of India and its culture.

Kaushalya Reddy

Gifted with flair of dancing, Kaushalya Reddy, founder of Natya Tarangini feels happy after meeting India Heritage Desk.

Pt Vishwa Mohan Bhatt

Grammy award winner, Pt. Vishwa Mohan Bhatt giving away his best wishes to IHD to carry forward the love for Indian Performing Arts.

Rashmi Khanna

"Something is there, someone is there – India Heritage Desk" by saying this the eminent Bharatanatyam exponent Rashmi Khanna, claims that there is someone taking a step ahead to enhance the Indian Culture worldwide.

Uma Dogra

Leading Kathak exponent, Uma Dogra with a fascinating personality says few words to India Heritage Desk for its great success ahead.

Sonal Mansingh

Padma Vibhushan awardee, Sonal Mansingh with her versatility inspires the youth by saying, "Never lose your roots, then only the tree will grow and the flowers will bloom".